Be a bAdass, don't apologize!
What happens when two Moms get together....
Only hilarity, inspiration and a whole lot of relatability. Jodie from Realitv Podcast and Carrie from Sip & Shine Podcast team up to bring you a duet of two mothers discussing parenting, marriage (one is married), dating post divorce (guess who is free birdin' with a safety helmet on- take it from me she needs help dating) and just about everything that impacts today's modern woman. Weight issues? Don't know what you want to be when you grow up...and you are 30-ish? Navigating friendships? Reinventing yourself for the tenth time? We got you girl. So pour a glass- apple juice, wine, whiskey- we are not judging. Watch out for the Moms on the Rocks...
Look for Moms on The Rocks on your Favorite Podcast Catchers!
big girl drinks & big girl undies
From the underwear we wear to the celebrities who dare..we're looking at you Don Jr & Brandi Glanville. We wax on the good ole days of Tori & Dean, Loveline with Dr. Drew, and somehow manage to bring up having "the talk" with kids. Carrie gets extra practice as she teaches Jodie about "self-love" (sorry about the screams!), strippers and coaxes some embarrassing secrets out of her.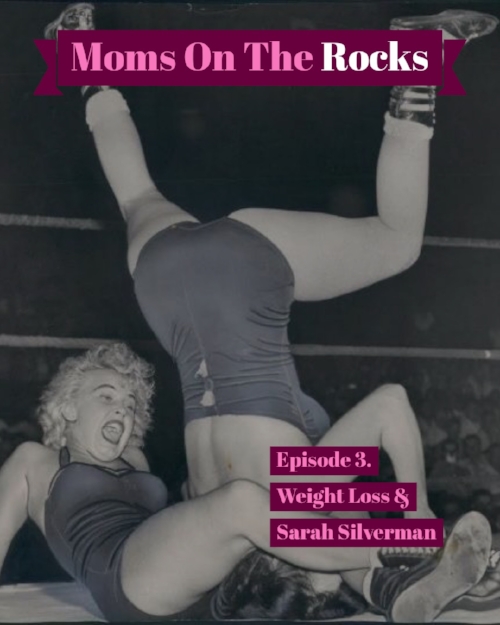 weight loss & sarah silverman
This week Jodie is in Disney- so we are giving a big disclaimer on this episode; the audio quality is a little rough around the edges- you know just like parenting can be and when mom has to help with projects for school.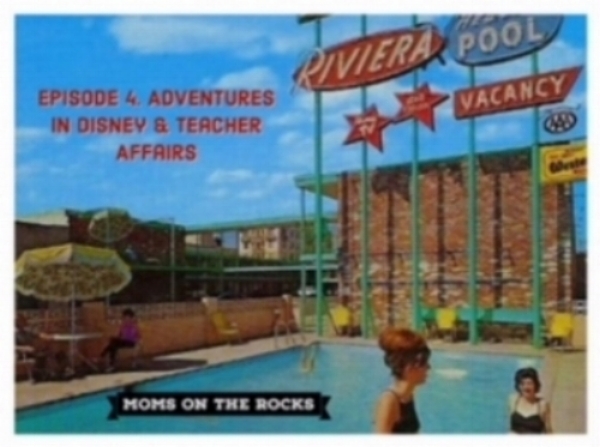 disney adventures & teacher affairs
We talk about Jodie's trip to Disney and the hot dads. We also talk about Carrie's trip to Charleston and Carrie's friend who came out to her, and how she felt cheated on the dating stories.
just enough career, implant cushions problems & reese witherspoon
On this episode we talk about career problems- overlooked for promotions? Trying to restart your career? Jodie's feelings on Reese Witherspoon: is she trying to hard? Carrie's feelings on Jennifer Garner- where is her wardrobe from?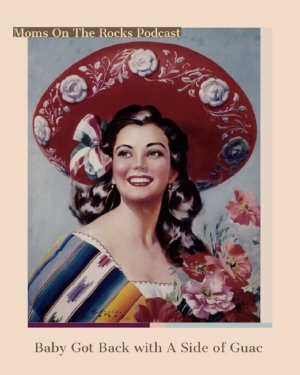 baby got back with a side of guac
On this episode, we are talking about a mom stress of balancing work with the kids' being off for the summer. We are also talking about Jodie's mom traveling and a possible reboot of Golden Girls. Then lastly, we are talking about hte movie Tag and a possible spin-off within the Facebook Group.
dating after divorce & the big dipper
Carrie and Jodie say cheers to the ups and downs of marriage, divorce and dating this week. As carrie experiences a new dynamic of her role as "an ex" she shares her feelings about what it's like when your ex starts dating. This leads Jodie to ask about astrology, dreams and whether there's something to energy healings and crystals. Perhaps they're all needed to keep the Facebook requests from Missed Connections on the metro and 90 Day Fiance hopefuls? With lots of laughs, some wine and vodka included, there's a seat saved for you to be a fellow Mom on the Rocks!
We are all about judging people on reality TV this week! Carrie got caught up on Married At Frist Sight, so we spill all our feelings about the current season AND Molly and Jon from last season. All the talk about Jon causes Jodie to dream about of the incredible wine bar Carrie went to which resulted in 2 hours searching for one near Chicago. Lastly, we talk about Real Housewives of New York City with a little game Carrie invented to put Jodie on the spot.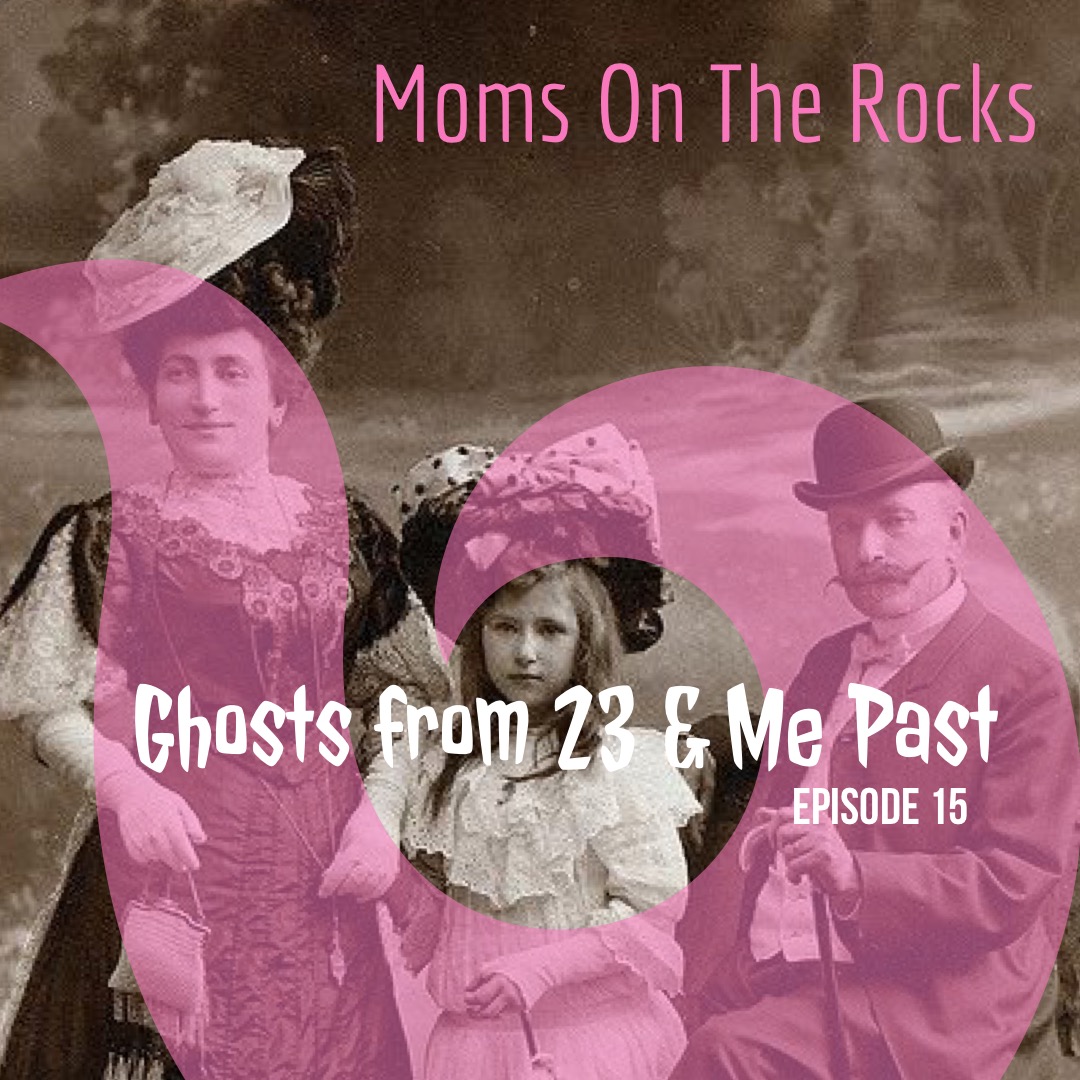 ghosts from 23 and me past
Welcome back to Moms on the Rocks. Carrie tells us how she's been feeling a bit shipwrecked on the rocks with her son's recent relapse. Raising teenagers and young adults can be a battlefield, much like Pat Benetar tried to warn us. We also talk about 23 and Me DNA tests and deep dives into Reedit stories of paranormal encounters. If that doesn't get you creeped out, Jodie and Carrie disagree on which word is more gross. Are you #TeamJodie or @TeamCarrie? Either way, you may want to want who is using your razor and clippers. Trust us….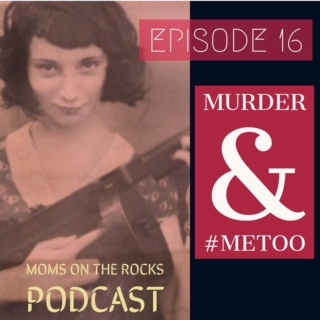 Get ready for a wild ride on the Tangent Express! Carrie is looking for a romantic couples getaway for Columbus Day weekend, so Jodie suggests an Ayahuasca retreat. Is Ayahuasca for lovers? We ponder this question which leads to murder cases & a snack break of Fruit Gushers for Carrie. The Jessica Chambers case and jury prejudice get us thinking about Elizabeth Smart's captor being released from prison. But wait, there's more! Jodie knew Les Moonves was a Grade A creep just from looking at him, which is why she is on the hunt for tracking devices for her kids. Lastly, Jodie risks ruffling some feathers with her thoughts on Heather McDonald's hypocritical opinion on other women feeling violated by men. Can you really compare your own #MeToo as more significant to others?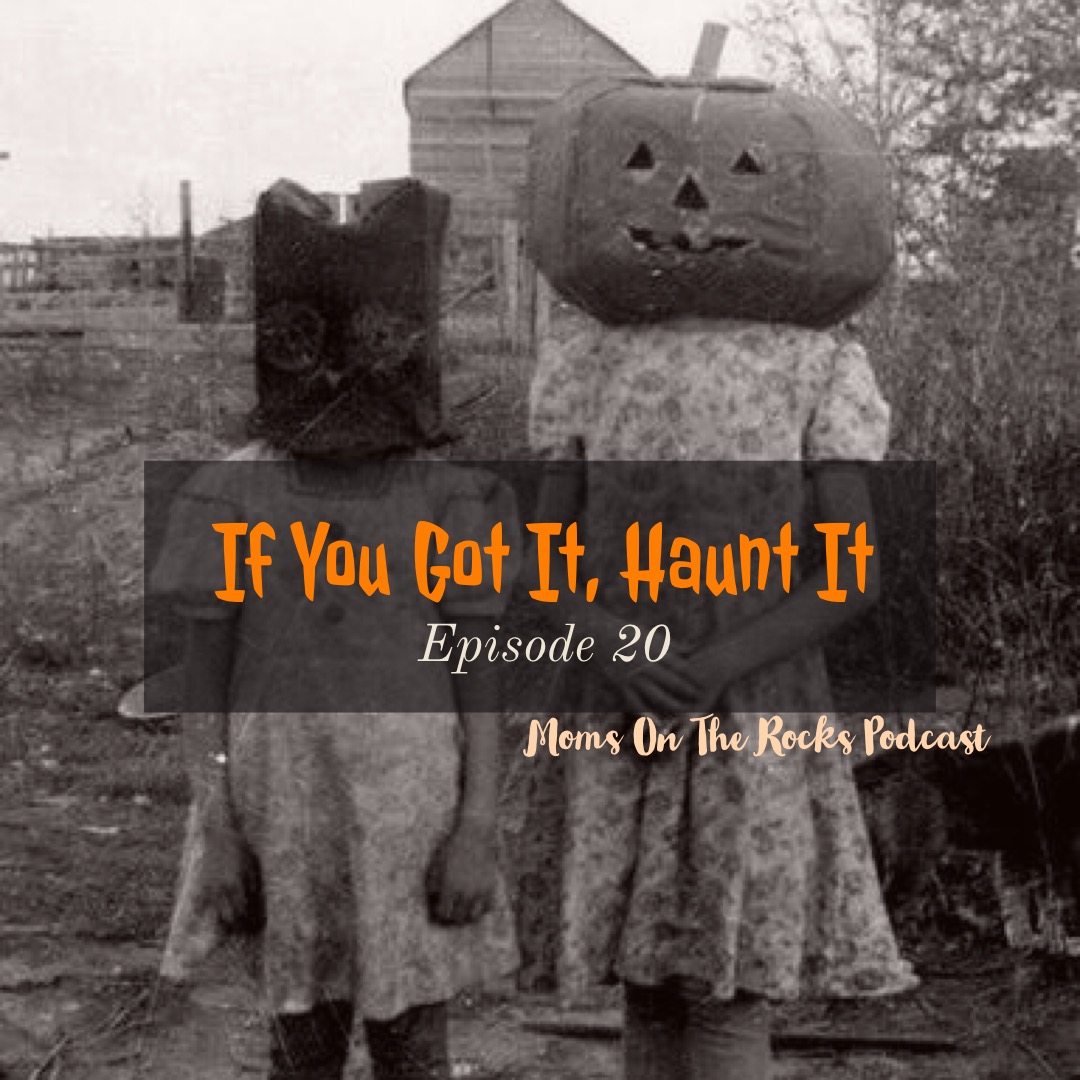 Jodie talks about her uncle being involved in a fire in the 1950s of a school- that is now said to be haunted as well as a playful ghost in New Orleans named Armand. Carrie talks about her recent brush with Border Wars and Narcos. She also talks about the #2 Tripadvisor suggestion in Cincinnati- a cemetery.
It's a big show today! A special shout out to our Sheroes of the week, Holly & Emily. After we go gaga for our fellow badasses, we have some fun fantasizing about being in-laws with the Royal Family. Move aside, Markle! Carrie shares details on her FIRST proposal and how Halloween got scary for her and her son. Drugs and teenagers don't mix well. Moms of teens are the real heroes! Somehow we take a U-turn and talk Bohemian Rhapsody, shopping for crystals and then Jodie has a moment in the grocery store. Politicians beware, Jodie has a lot to say, but no good words to use when the moment arises. FAIL! Just as we got going, a force of nature causes our recording to abruptly stop. There is only one thing that could have caused it…
On this episode, Jodie and Carrie discuss the preparation for Thanksgiving. Jodie shares her uh, intimate and scary moment with a randy elephant…and she lived to tell about it. Jodie shares her thoughts on trying to trick the kids into believing they have a dog. The ladies also share their honeymoon stories; for one of them, it was more like the Griswolds go to Disney. Thank you for listening to these madcap broads- they wouldn't be able to do it without you.
PASS THE DUTCHESS ON THE LEFT SIDE
Carrie & Jody are ona roll this week. First up, a shout out to our Shero of the week, Sara Elisabeth Brown!
Starting off with Carrie at the Air Force Base when President Bush was honored and an update on Kiernan, a turn is made with laser eyes on Meghan Markle. Have you heard the rumors swirling? We can't get enough! From do-over wedding wishes, to Jodie's theory on "Disney Couples" and RHOC theories, we somehow end up with a full-on D.A.R.E. education on drugs. Are you a Jodie or a Carrie? We bet you can guess who still knows their DARE graduation song…Don't miss out on our Death Row Last Meals to more regional education on lawn decor this week.
End of year is almost here! The ladies get together to chat about Jodie's couch journey and her Christopher Columbus discovery of great jeans. Carrie shares her secret app of teacher and holiday- don't judge her for being an imposter on spending more time than she does on holiday shopping. Carrie springs 2 games on Jodie- Never Have I Ever Locked Up Style (Jodie probably felt like she was in jail) and Do You Know Your Jodie? Then the ladies wrap up telling a story of what happens when 30-something women haven't been out in a while. Criekey!
Cellblocks to New Kids on the block
We have a lot to catch up on this week. Our obsession with 60 Days In & The First 48 leads us to the conclusion that maybe our paranoia is rubbing off on our kids. Is microchipping our kids a possibility? We also talk about mysterious deaths amongst the rich & famous, as well as some dirty secrets between billionaires. Who was your first crush? Who is the hottest guy on The Office? Stay tuned and subscribe!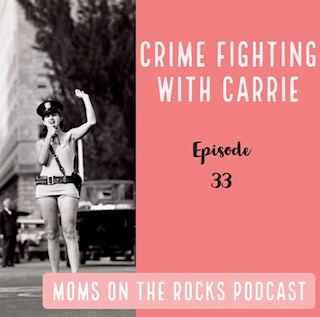 Crime Fighting with carrie
This week, Jodie wonders if anyone else gets stalked at Ulta & Carrie shares how she finds a wingman to get her out of those situations at the mall. Naturally this leads to late-night Charley Project searches because Carrie's dreams of becoming a hero aren't materializing lately. Do you allow coed sleepovers? A fan of Christley Knows Best? Would you call the police if you found a wandering toddler? Thanks for sticking with us…we love all of you badasses!
On this episode, Carrie & Jodie talk about the things that piss them off around the house. OK, maybe it's just Jodie who gets fired up. From podcasts to documentaries, to true crime cases like Diane Schuler and Maura Murray, it's a potpourri kind of episode.
Jason Bateman's sister wives
This week the ladies snap back to the reality that swimsuit season is around the corner. Jodie is convinced Target is trying to give her a not-subtle hint & Carrie continues her mission to convert Jodie into a fiction-loving gal. One thing is for certain, Jason Bateman can be shared.
The ladies are hot messes this week & missing each other. Do you ever feel badly you go MIA but it's just because you're overwhelmed? #UsToo! Carrie is off to a do a marathon in the desert, yeah, no big deal. 26.2 miles in her military gear and boots at the Bataan Death Memorial Death March in New Mexico. Most people would talk strategy, but Carrie and Jodie talk about the fallout of Sword & Scale's Mike Boudet, HBO's The Case Against Adnan Syed and the latest Varsity Blues Cheating scandal. You know, just the basic Marathon 101 prep course.
The ladies get back together this week to recap the Bataan Death March…guess who is signing up next year? Maybe you too?! Carrie brings up Mario "Slater" Lopez getting hired and Natalie Morales is maaad. Jodie shares her thoughts on sleepovers and where do you draw the line when kids have anxiety?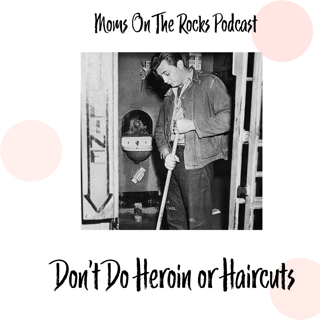 Don't Do Heroin or haircuts
Carrie & Jodie are going places. DC, Machu Picchu, cruises, maybe down some country roads…take me home. Carrie going to therapy because parenting is hard. Can I get an amen? Hair Salon Horror. One of the kids is terrified of getting their hair cut. Carrie's feet are still bleeding after that march you probably are annoyed by. Surprise, surprise. And…don't do heroin.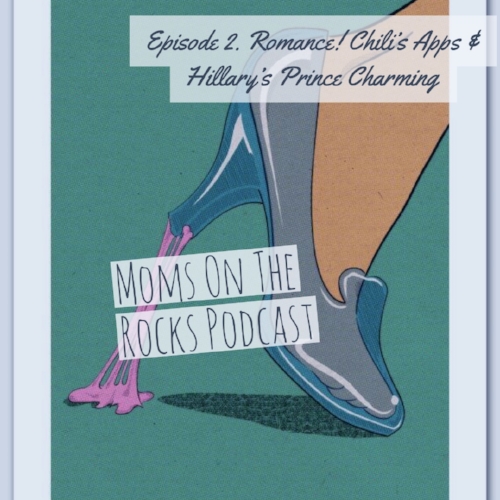 romance! chili's apps to hillary's prince charming
This week talk about picky kid eaters- do their pallets ever grow up. We talk about how Jodie fell for Mr. Realitv over apps at Chili's and the colonel was Hillary Clinton's Prince Charming. Yes, for real. We also discuss nose jobs on Southern Charm, Carrie talks too much, drive-by dating and we talk about crushing on Joe Biden. You know regular old girl talk.
jeff lewis's surrogate & red lobster bitch-cuits
Carrie tells us about a crazy fight a woman picked with her and her son in a Red Lobster. Don't tap the Mama Bear! Jodie goes in-depth on her experience as a gestational surrogate for gay couples, as the lawsuit involving Jeff Lewis on Flipping Out and the Surrogate who gave birth to his daughter heats up on social media. Because this is MOTR, there's also some laughs to be had...at the expense of Carrie's nipples of course. Be sure to stick around to see what popular song Carrie has been singing incorrectly for 30 years. Come on Irene!
wife swaps, mom sleepovers and labor & delivery truths
Conversation about indoor camping leads into the guilt we feel when the kids want to cuddle, but we just want them to go the f*ck to sleep, which leads to our fantasies of adult sleepovers. Carrie continues to wonder if she's more compatible with Jodie's husband, so we propose a wife swap of sorts. And then..prepare yourselves because dive into the truths that no one bothered to tell us about labor, delivery and the aftermath that awaits you when you get home. All eyes on you Mr. Peri Bottle!
dating, sexy politicians and 90 day fiance
An epic episode! Carrie spills her thoughts on cemeteries and Katherine Heigl, which leads to her connection to Jon & Kate Plus 8. Naturally. Just to scare the crap out of Jodie, Carrie shares a story from her post-divorce dating days and her wild night out at Coyote Ugly. All this pearl clutching and secret-spilling inspires Jodie to share her unfortunate crush on a disgraced politician. Sshhhh! And if you love Sister Wives and 90 Day Fiance, this is your lucky day! Carrie holds Jodie's feet to the flames about her siding with Pedro against Chantal and Family Chantall all the time. Lastly, a dance battle commences so you better get ready for some rumpshakers in the 'burbs.
We talk wedding dresses, first dance songs, and the Lifetime show Married at First Sight. With all the talk of music, Jodie shares her theory of everyone remembering where they were when they heard "Hit Me Baby, One More Time" for the first time. See? You're thinking about it! Also, one of us shares a secret talent that could be an Olympic event, and another has an Escape Room mishap with a Mossimo jacket.
postpartum to brokedown palace
Carrie and Jodie are back this week talking about what it's like dealing with their babies who were, well, "high maintenance." This leads to Carrie asking about postpartum depression and the need to normalize the discussion about it, while Jodie imparts her advice for all new moms out there.
For moms of middle-schoolers and teens, listen up! Carrie shows she has street cred with her knowledge of the common over-the-counter (OTC) drugs that kids are abusing. Does saying "street cred" negate having street cred? Well, at least there will be time to learn new lingo as talk of prison documentaries and locked up abroad leads Jodie & Carrie to plan their next vacation!
facts of life: jo takes on blair
We're alive! We're back! Apologies for being stuck in the mom zone, work chaos and back-to-school shenanigans. This is 1 of 3 episodes coming up that we have recorded, so get ready for the same chattiness and giggles you're used to! In this episode, Carrie shares a fight her son and (kinda) step son had that took place in her front yard. THis reminds Jodie of a classic fight her older sisters had that gets reignited every family holiday. We all have those, right?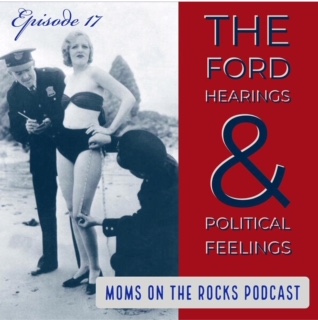 the ford hearings & political feelings
It's been a rough week, hasn't it? With some drinks in our system, we tackle the testimony in the hearings of Dr. Ford and Brett Kavanaugh. We think we discussed the politics of the hearings in a respectful way, focusing on our feelings about society in general. Conservative, liberal, republican, democrat, we're talking about human rights. But no worries, you know we wouldn't be ALL serious. Jodie sketches out her plan to sneak a new puppy in the house, and Carrie tells her the truth about Woman's Best Friend.
come on barbie, let's go party
What's a week with Carrie & Jodie without some serious stuff mixed with embarrassing secrets? Carrie leads off with a history lesson on interracial marriage laws and senior citizen laws, which leads to Jodie's observation about couples who…wait for it…hold hands! Throw in a dash of military fashion, roller-skating parties, Halloween costumes and Carri's most shocking confession yet. Things will never be the same.
We're gearing up for Halloween, but first some catching up! Jodie is new to the world of letting her kids sleepover, so Carrie fills her in on their house rules. Controversy may arise as we talk about our feelings on Harry Potter, but just you wait to see who stops by! Is it Michael J. Fox? Doc? Just another day in the life of having your day f@cked up when your partner DARES to enter your space. We know you get it!
We're back with a big show! Carrie and Jodie have some strong feelings about Sparkle Markle and her pregnancy. From Gypsy Rose Blanchard to Making a Murderer, we loosen up enough to start spilling some "taboo" confessions. Who is your unconventional crush? What does your Google History reveal? Come on, you can tell us…because you're a badass! Don't apologise!
This week, Carrie talks about Kiernan's sudden disappearance. There isn't a fairytale ending, but the journey has begun and hope is guiding the way. If you have a teenager or a loved one with mental illness, a history of self-harm, and/or addiction, this is a MUST LISTEN episode. Thank you for every single prayer, positive though, and wish for resolution because it was felt! Now, this isn't a MOTR episode without a few laughs, so hang in there for some humor too. You're a badass, you better damn well not apologize!
On this episode, the ladies catch up on the recent snow storm that hit Chicago- causing two days of power outages and lot's of honey do list stuff getting done…don't worry Holly Hunter is still around. Jodie hit the craft fair circuit with her mom this weekend- yes they still have those. Carrie & Jodie also talks about Christmas list ideas and ask whether couples exchange gifts or not. The women also discuss dog names and what boy dog parts are all about. Uh Yeah, trust me- it's not that bad, more like an education.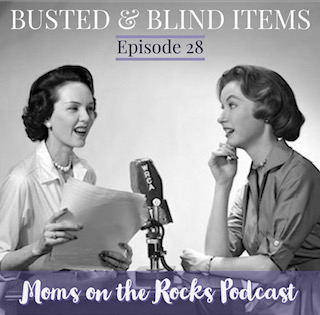 Happy New Year! We're back and we have lots of random things to catch up. First, Jodie shares how she got busted by her husband who listened to the podcast. This leads to an update on "Holly Hunter" and Carrie's holidays with The Colonel & Company. There's always room for some Sparkle Markle rumors, as well as celebrity blind items & a crazy baby name game!
On this episode, Jodie and Carrie get together after the winter break. Jodie discusses her new baby, Scout Bader Ginsberg and how her husband has been hawking her on the podcast. However, it's getting stuff done around the house. They discuss their favorite childhood tv shows- except can't remember half of them. Maybe you can fill them in- Carrie is still trying to find the guy who was an alcoholic in the 9th grade- you know those great after school specials that taught 11 and 12 year olds about teen pregnancy and drugs. As always, you're a badass…don't apologize!
This episode opens up with Carrie discussing teenage parenting and specifically the latest updates on Kiernan. Let's just say she can't watch Abducted In PLain Sight because of what's going on. Teenage parenting sucks. The ladies also talk about the Fyre Festival documentary and where is Billy McFarland now? Let's just say him and the "Situation" maybe doing some GTL together now. Stay tuned & subscribe!
No One Has died in this kitchen. yet.
On this episode, the ladies open talking about Jaycee Dugard and I Know My First Name is Steven (if you are an 80s/90s kid you know Steven). Jodie shares some quirks of parents and the lies we tell our kids. Did you know she was never approved for Chuck E. Cheese? Carrie complains about the Colonel's disregard for expiration dates. Jodie shares her mom denied she tried to poison her with bratwurst. Carrie tries to kill the listeners' ears with the sounds of a water bottle. Of course with a liberal sprinkling 60 Days In, Seeking Sister Wife opinions and just momming out together. As always- you're a badass, don't apologize.
On this episode, the ladies play detective and discuss several cases featured on CharleyProject.org. Philip Alfred Montoya went missing in the 1970s as a young 14 year old boy in California. Bethany Decker was a pregnant woman separated from her army soldier husband- with a possible shady boyfriend.
On this episode, Jodie and Carrie discuss what was on their mixtapes- and who is an Elton John Purist. Of course, can't leave out Dirty Dancing the movie. The ladies talk Blind Gossip items of celebrities- it has become the daily horoscope. So pour a glass, welcome to the sleepover. And as always, don't apologize. You're a badass.
What a girl wants, what a girl needs…is all new paint, floors and furniture. Is that too much to ask? We think not. Carrie hosted a Martha Stewart-worthy playdate that ended up being a social experiment for her daughter. Since Jodie isn't crafty like Carrie;, she just shares her secret for happiness: prescription meds. There are so many TV shows and crimes we're obsessed with from missing women from the Indiana Dunes to the tragic mistaken Uber Driver. However, there is one podcast that Jodie just can't get on board with. Is something wrong with her Or just the podcast?
Stranger Danger! Carrie on a mission to teach her daughters safety, as well as good reading habits. Jodie fails on the reading but manages a passing grade with the dirt she's sharing from the Ladies Who Punch audiobook. There's also a mystery Carrie solved after receiving a super special anonymous gift. Royal Baby Manaa drama, Real Housewives of New York, Joe Biden's special hugs and more…just remember, we're all badasses and we don't apologize!
Find Us. Listen to Us. Join Us.